BACK TO TOP
Please

Rotate your phone

Once that's done you'll be able to experience the KnittingTours website perfectly.

More for 2024 - More tours, more experiences, more knitting, more value and NO PRICE HIKES!

Call us FREE
800 913 1135 US/Canada
1800 508 558 Australia
800 088 5516 UK.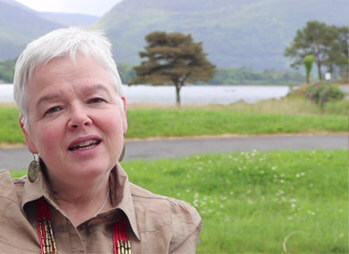 Curated by knitting experts and run by travel professionals
Our unique itineraries are carefully designed to ensure you get the most out of your holiday.
Wake up in locations rich in heritage and natural beauty before meeting local craftspeople and mastering the skills they've perfected over centuries.
VIEW OUR TOURS
Connect with
yourself your fellow travellers your surroundings your creativity your passion
What Our Knitters Say
"
I don't normally take organized tours, but decided to try this as it focused on my interest in knitting and textiles. The tour also went to areas I was interested in seeing (the NW coast of Ireland and Northern Ireland) and didn't try to cover too large an area in one trip.

The tour was amazing…well organized, with plenty of free time to explore destinations and not feel overly regimented. Our tour guide was knowledgeable and charming, and she made an effort to direct each of us to particular sites or shops of interest, depending on our own preferences. Even our bus driver contributed to the experience, joking and chatting with us, and sharing his own memories of growing up in Belfast, which was a remarkably personal and meaningful experience.

We had opportunities to meet local people throughout the trip and delighted in hearing native Irish speakers and learning about traditional crafts.

I would gladly travel with this company again. Irish Knitting Tours delivered on its promises and gave me a most memorable experience
Going above and beyond to accommodate my requests is what keeps me coming back for your tours.
The Scotland & Highlands Knitting Tour was wonderful in every way. Each day was filled with different and interesting experiences, from workshops with experienced teachers to museums and local pub lunches. The meals were excellent and accommodated every dietary need. I loved the hotels and found them top-notch. I was so happy with my trip that I am considering booking another. I can't wait to go again!
This tour was a great experience. It was my first time with a tour and I loved all of it. Our guide and our driver were knowledgeable, very helpful, and friendly. The classes were fun as well as educational. The accommodations were very good and the staff were friendly and helpful. I would highly recommend!
We had such a wonderful time! Every person welcomed us and made us feel so special. Our tour guide, Mary, and coach driver, Bert, took exceptional care and made each event unforgettable. I loved all of the instructors and learned so much. It was the trip of a lifetime.
Our trip was well-planned and executed, crossing the nation. The combination of meeting with knitting designers, trips to see a variety of site ranging from museums to farms kept the entertainment level of the trip at a real high.
This was a first-class trip from the first time I contacted them until my flight back home! It was all I imagined it would be. Not only did I enjoy visiting Ireland but I learned some new Aran knit techniques and made some new knitting friends. It has inspired me to be more adventurous with my knitting. I will look forward to a future trip.
Learn With Our Craftmakers
Our 2023 tour dates are now on Sale. Subscribe to our newsletter for further updates
2023 tours selling out fast. Limited places. Book now to secure your place and subscribe to our newsletter for new tours and offers.
2024 tours selling fast so book now to avoid disappointment!