BACK TO TOP
Please

Rotate your phone

Once that's done you'll be able to experience the KnittingTours website perfectly.

Treat yourself to a

unique

knitting experience

in beautiful surroundings with local designers, knitters and craftsmen.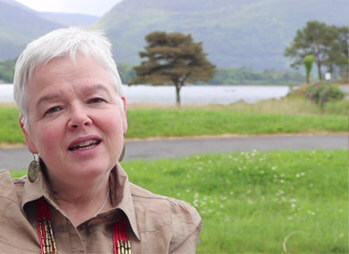 Curated by artists and run by travel professionals
Our unique itineraries are carefully designed to ensure you get the most out of your holiday.
Wake up in locations rich in heritage and natural beauty before meeting local craftspeople and mastering the skills they've perfected over centuries.
VIEW OUR TOURS
Connect with
yourself your fellow travellers your surroundings your creativity your passion
What Our Knitters Say
"
I just wanted to let you know that our tour was wonderful. In a word, it was "MAGICAL". There was so much more to it than the itinerary we received. Geraldine was so knowledgeable about your country and even US history. She made sure we were all safe and knew where we were going and how long we would be there. We could not have asked for more. The classes were very good and I learned some knitting stitches that I have not tried before. I especially enjoyed the island. It was something I had wanted to do for a long time. All the instructors were good. We had one person who was not familiar with a lot of the techniques and all the instructors were more than helpful and very patient with her. You put a lot into the tour and I really appreciate all the work - Thanks again for arranging such a great trip, Ruth Mollack
Ruth Mollack (USA)
Participant 9 Night South of Ireland Knitting Tour with Aran Islands (2019)
I had an absolutely wonderful time on the knitting tour! Such wonderful people and places and events! The workshops were great and our hotels were wonderful. Fiona and Kenny were fabulous. Some of our group have asked if there is an email we could have for Fiona - respecting her privacy, is there a work email that she uses.
Cathy Seguin
Participant of 2017 Aran Islands Knitting Tour
What a fantastic tour! Our tour director Jane Horgan was truly a gem! She was friendly, funny, entertaining and thoroughly skilled at keeping our group informed of all details of our tour. I would love to partake in the Southern Ireland tour in perhaps another year or two, particularly if Jane were to be available as our guide once again...The sights we visited were breathtaking. A truly beautiful country!
Debra Smith
Participant of 2017 Donegal & Causeway Coast Knitting Tour
We had such a wonderful time! Every person welcomed us and made us feel so special. Our tour guide, Mary, and coach driver, Bert, took exceptional care and made each event unforgettable. I loved all of the instructors and learned so much. It was the trip of a lifetime.
Lani Armelin
Participant of 2017 South of Ireland Knitting Tour
My Knitting & Craft tour in October was AWESOME !!!!
Everything was perfect - accommodation were great, food was delicious, and the tour was incredible. You could not ask for a nicer, knowledgeable, friendly tour guide and bus driver. I just can't write enough about how great this group is - BUT I can tell you I am looking to book another tour in 2018!

Monica Russell
Participant of 2017 Donegal & Causeway Coast Knitting Tour
Irish Tourism is a wonderful company. I had a brilliant time on the South of Ireland Knitting and Craft Tour! Irish Tourism arranged skilled teachers and key tourist sites. It is hard to believe we did all we did in 10 days. The coach driver was safe and calm. He was friendly and spoke with us about Ireland when he wasn't driving. Tour tour guide made sure our needs were met and that we were enjoying the tour. The hotels were excellent and the food was plenty and very good.
Peggy Corp
Participant Southwest Ireland & Aran Islands Self Drive Knitting Tour
Learn With Our Craftmakers